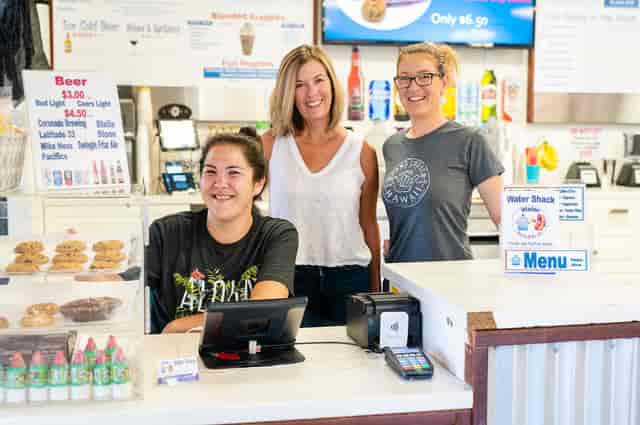 About
ALKALINE AND PURIFIED WATER STORE & A FAST CASUAL RESTAURANT, ALL IN ONE!
OUR CUSTOMERS LOVE THE SHACK
What started as a place to get alkaline and purified water back in 2014 has turned into so much more. Not only can you fill up on water that's better for you, but Water Shack now offers delicious food, beer and wine, tasty frozen treats, and more. Our almost famous chili can be found smothering hot dogs, hamburgers, and french fries alike, and our Pastrami is sure to make your mouth water. With 12 flavors of Thrifty ice cream and over 26 flavors of Hawaiian Shave Ice, Water Shack can cure any treat craving you may have. Our staff is friendly and dedicated to providing excellent customer service. Whatever you may be craving, the Water Shack is happy to serve you. Come see why we have the neighborhood buzzing -- stop by the Water Shack today! Alkaline water in Vista. Close enough to San Marcos, Oceanside, Escondido, Fallbrook and Carlsbad.